Tall-Ass Bathroom Door
A Poem About A Gif I Saw On Reddit
You stand before a wooden door
It's Swiss, but that don't matter
You've seen a bunch like this before
Nuts, or mundane? The latter
The knob at normal height looks like
A knob. Big deal, whatever
Let's let our eyes, as they would like
Drift up, for kicks, for pleasure
Okay, it's pretty big, you see
You slowly start to realize
Before you'd changed up what your view be
You didn't know the real size
Wow. Ok. You're still reclining
Back your head and seeing
Your conception of the thing's refining
Where the hell is the ceiling?
THIS ROOM IS HUGE, WHO BUILT THIS PLACE
MONSTERS? GIANTS? TITANS?
WHAT HELL BEHIND THAT DOOR IS BRACED
NO MORE, YOU BEG, YOU'RE FRIGHTENED
At last you see the top as one
Can see the moon at twilight
If you expected big things from Switzerland,
This tall-ass door's the highlight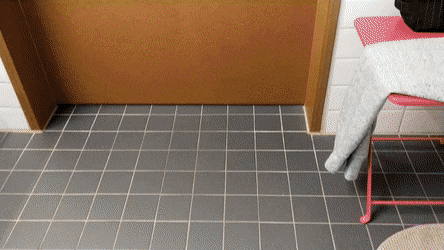 ---
Here's the original post on Reddit.
I'm super curious what the rest of this bathroom looks like. How long a shower do you have to take to even start to fog up the mirror in there? How do you get a moth out of that room? The mind boggles.
Thanks for reading. I hope the gif embeds correctly for you all. I've never put a gif in one of these before. I guess we'll find out when I hit send. What a nice adventure for us all to be sharing together.
Have a good Tuesday. Hit the "like" heart down there.
This is Phil.
---